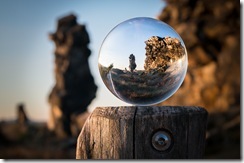 Caleb tried to encourage the people as they stood before Moses:  "Let's go at once to take the land. We can certainly conquer it."  But the other men who had explored the land with him answered: "The land we explored will swallow up any who go to live there, for all the people are giants."  Numbers 13: 30-32, NLT
The time had arrived. I had studied my craft, attended numerous writing conferences to learn how to write and publish professionally, and I had self-published three books. I felt I was ready to take the next step – to pitch my next book idea to a Christian agent to see if he or she would be interested in marketing my manuscript to a traditional Christian publisher.
But knowing the difficulty that lied ahead securing an agent, I wondered: Was I being realistic? Would I find an agent who would be interested in representing me as a Christian author, or should I just continue the route of self-publishing my next manuscript?
Before the people of Israel entered their Promised land, twelve spies were sent to explore it. Although all of the spies saw the same land, only two of them returned with a positive report.
What made the difference? It was about how they saw the land. For while ten of them saw a land filled with giants they did not believe they could conquer,  two of them saw giants they believed they could conquer.
When you enter the land of writing for publication, expect to see some giants there. You may find a giant of doubt that will cause you to question your writing skills and whether they are good enough to submit your work for publication. You may find a giant of fear waiting to scare the confidence right out of you to publish your book. You may find the giant of rejection waiting to stamp out every effort you make when you submit your work for publication, and you may encounter the giant of discouragement waiting to invade your psyche when it takes longer than expected to find a publisher. These "giants", are not to be discounted, for they are very real challenges you will face daily as you seek to write for publication. How can you conquer the giants you may encounter? By viewing them the same way the two spies did – able to conquer with the help of the Lord.
Sharing the journey,
Jeaninne
Responding to God's call to write:  What giants do you expect to see when you enter the land of writing for publication? How are you planning right now to conquer your giants?