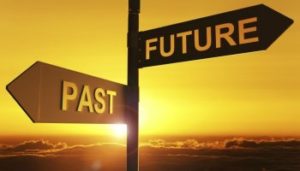 But one thing I do: Forgetting what is behind and straining towards what is ahead. I press on towards the goal to win the prize for which God has called me heavenward in Christ Jesus Philippians 3:13, 14
A story is told about a football player who received the Comeback Player Of The Year Award. The outstanding football player made a mistake in his past that cost him jail time, but after being released from prison, he was given another chance to play football. Because of his efforts to forget his past and move forward with his life again, he was voted by his peers as the comeback player of the year.
The apostle Paul also had some mistakes in his past. He tormented the early Christians and held the coats of those who stoned Stephen, the first Christian martyr. But instead of focusing on his past, he made a decision to put it behind him and move forward with the new plan and purpose God had for his life. After focusing his energies on his future instead of his past, Paul became one of the greatest missionaries of all time.
As an aspiring writer, are you beating yourself up because you didn't accomplish all that you set out to accomplish in 2017? Now that 2018 is here, it's time to forgive yourself and put your past behind you. How? By remembering the plans God has for you as his Christan writer and striving to reach them by setting the writing goals you'd like to accomplish this year. In spite of your past, it's not too late to recover and make 2018 your best writing year yet!
Sharing the journey,
Jeaninne
Responding to God's call to write:  If you haven't already done so, take time to write out your goals for how you plan to make 2018 your best writing year yet!