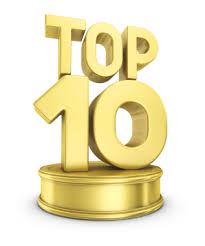 Can you believe it? Another year has come and gone. And as I reflect today on the lessons I've learned  in 2016 as a self-published  author, here are ten  I'd like to pass on to you in my blog post today:
Lesson # 1 – If I had to do it over again , I would pay a fee and  submit a book proposal  to a Christian Manuscript Submission service  
Although this resource is mainly for aspiring authors who want to pursue the traditional publishing route, even if you decide to self-publish, it won't hurt  to submit a book proposal through this service, to see if a traditional publisher is interested in publishing your book. If a traditional publisher shows interest, you then have the option to decide which publishing route is best for your book, or you may decide to go with a hybrid option.
Lesson #2 –  Remember, it's not the book that sells, but the platform. Build a platform for your book and it will sell itself.
If you decide to self-publish, it's very important to build a platform for your book.  You do this by determining who the audience is you want to reach, and how best you can reach them using the skills, experiences and credentials you bring to the table.  For example, are you a motivational speaker who's written a book on how to inspire others to succeed in life; then your platform will serve as a great marketing tool for your book.
Lesson #3 –  Most bookstores are still not willing to house a self-published book, so don't be surprised if they say no when you ask.
Although more aspiring authors are self-publishing every day, due to the long-standing relationships that have been established with traditional publishers through the years, most of the major Christian and non-Christian bookstores are still not accepting self-published books. So no matter how good your self-published book may be, and how well you think it would sell in a local bookstore, don't be surprised if you contact the bookstore manager and they say no.
Lesson 4 – Know whether you work better with a soft deadline or a hard deadline.
A soft deadline is one you create as a self-published author for when you will complete your book; a hard deadline is one that is created for you by a traditional publisher. It's important to determine which type of deadline you prefer. Are you self-disciplined? Can you set goals for yourself as an aspiring author and strive to complete them? Do you prefer not to work under a lot of time pressure? Then self-publishing may be a good route for you to consider.
Lesson #5 – It doesn't matter how many books you  write and self-publish, if you don't have a good marketing and distribution system for how you'll sell every one.
Determine the marketing and promotion plan you'll have for your book before it's self- published. You'll need to define who your target audience will be, and the type of advertising you plan to use to reach your target audience.  At the end of the day, this will help to ensure you end up with a lot of book sales and not a lot of books.
Lesson #6 – Know your strengths as well as your weaknesses as a self-published author.
As a self-published author, you are responsible for not only writing your book, but also marketing and distributing your book to your targeted audience. If the marketing and promoting of your book is something you won't enjoy doing, or you simply don't have time to do it, then be prepared to hire someone to do it for you.
Lesson #7 – Remember It takes money to make money. As a self-published author,  you'll need money to not only self-publish your book, but to pay someone to market and promote  your book to your targeted audience; you'll also need money to get to and from the various speaking engagements and book signings you'll be asked to attend. Make sure in your planning  that you create a budget to take care of the monetary responsibilities that will be required to publish and promote your book.
Lesson #8 – Don't quit your day job just yet. Most authors  do not survive on  book sales, so it's important to keep your day job or have other streams of income until your book sales demonstrate you are able to sustain yourself financially as a Christian author. If you have already stepped away from an existing career to pursue a career as a writer, determine how best to  sustain yourself financially until your writing will sustain you.
.Lesson #9- Expect obstacles along the way. Self-publishing your book will have it's challenges along the way, but if you believe this is the route God wants you to take to get your book out to your audience, then remain confident in the path you have chosen and follow it, in spite of the obstacles.
Lesson # 10 –  Don't give up. – Although you desired to do so, maybe you weren't' able to  self- publish your manuscript this year, for various reasons, and are feeling as the year draws to a close that it may never happen. I've been there and want to encourage you not to give up, for "the one who calls you (to write) is faithful, and he will do it."  I Thessalonians 5:24.  Remember that God knows his plans for your writing ministry and he will help you accomplish your writing goals, so don't give up!
These are my top ten lessons learned this year as a self-published author.  I pray they will encourage you in some way as you end and begin another year as an aspiring Christian author. Happy new year and keep writing for Him in 2017!
Sharing the journey,
Jeaninne