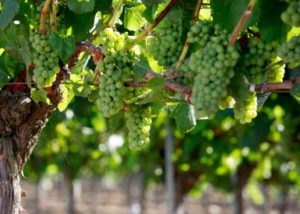 I  am the vine, you are the branches. Those who remain in me and I in them will produce much fruit, for apart from me, you can do nothing (John 15:5, NLT).
I've been missing my quiet time with God. On some mornings I awaken late and miss my quiet time, whereas other mornings I awaken on time, but allow distractions to get in the way.
The apostle John's illustration of the vine and branch reminds us how important it is to remain connected to Jesus Christ if we are to be effective writers for the kingdom.  As we seek to maintain a relationship with Him on a regular basis through prayer and Bible study, there will be a direct correlation in the fruit we produce as Christian writers.
Have you been struggling lately with your quality time with God due to other commitments in your life? Then recommit today to spending quality time with Him.  As you reattach yourself to the vine, you'll find yourself producing more fruit as a writer than you could have ever imagined.
Sharing the  journey,
Jeaninne
A writer's prayer: Father, forgive me for my inconsistency in my quiet time with you. I recommit today to spending quality time with you again, so I can produce more fruit as your Christian writer. Amen.
Writer to Writer: How can you improve your quality time today with God so you find yourself writing more than you have before?