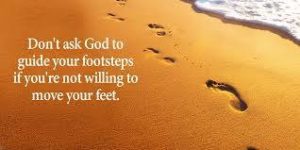 What good is it, dear brothers and sisters, if you say you have faith but don't show it by your actions? James 2:14, NLT
How many times have you told yourself you are going to write the book God has placed in your heart to write, but it's still not written?
Those given the charge to write must demonstrate their calling by their actions. For example, Noah, being warned of God that he would destroy the world, acted by preparing an ark to save his family. Abraham, when told he would be the Father of a great nation, acted by packing up his belongings to move to a foreign land. And Rahab, after being told her city would be destroyed by the Israelite army, acted by gathering all of her family under her roof, and hanging a scarlet cord from a window so they could be delivered.
Our actions demonstrate our faith in what God has called us to do as aspiring writers, so if there is a book within you God has given you to write, ask God for guidance as to how he wants you to get started on the journey to write for publication. Then get moving!
Sharing the journey,
Jeaninne
Responding to God's call to write:
Name at least two actions you will do today to get started writing your book.