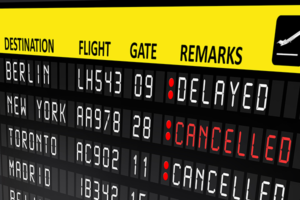 Don't be impatient for the Lord to act. Travel steadily along his path. Psalms 37:34, NLT 
School is out and the vacation season has officially arrived. Many of us will now pack our suitcases and travel to various destinations for a fun-filled vacation. Whether our travels are on a road trip from one state to another or in the air flying to our favorite vacation destination, this is the time to wind down from our hectic, harried lives and enjoy time just doing nothing.
But sometimes our travel plans don't go as we expect. Flights are postponed, turbulence occurs or cars break down on the road. But in spite of the challenges that occur along the way, with a sense of determination and excitement we make it to our desired destination.
Like vacation travels, the plans you make to write for publication may not always go as planned. Your writing may get postponed due to other life obligations, and you may encounter the turbulence of disappointment when you submit your work for publication and it's rejected. But like the desired vacation destination you seek to reach as you travel, keep traveling on your journey to write for publication, in spite of the challenges that occur along the way until you finally reach your desired destination.
Sharing the journey,
Jeaninne
Responding to God's call to write:  How will you overcome the obstacles that may arise along the way as you travel to your desired destination of publication as an aspiring Christian author? Post your comments on my blog. I enjoy hearing from you!
Writer to Master: Father, in spite of the challenges along the way, help me to keep traveling until I reach my desired destination of publication. Amen.