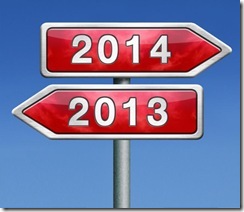 I have fought a good fight. I have finished the race, and I have remained faithful.
II Timothy 4:7, NLT
Tomorrow starts the beginning of another year for me as a Christian writer. And though I did not accomplish all that I wanted to accomplish last year, as I reflect on what I did accomplish, I can say that I sought to remain faithful to my call as a Christian writer.
Paul sat in a Roman jail knowing his life was about to end. But as he reflected on his ministry as a preacher of the Gospel to the Gentiles, he wrote to Timothy and told him he knew he had fought a good fight and had remained faithful to his call.
Aspiring writer, as another year ends, if you find yourself  discouraged because you did not  accomplish all that you wanted to accomplish as a writer this year, don't fret.  Instead, take some time today to reflect on what you did accomplish this year.  As you review, if you sought to remain faithful to the call of Christian writing, in spite of the obstacles you faced along the way, you can end this year, confident that you gave it your all.
Sharing the journey,
Jeaninne