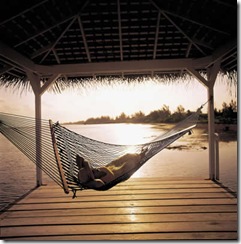 "I have had enough, Lord," he said. "Take my life, for I am no better than my ancestors who have already died."   Then he lay down and slept under the broom tree. But as he was sleeping, an angel touched him and told him, "Get up and eat!"  He looked around and there beside his head was some bread baked on hot stones and a jar of water! So he ate and drank and lay down again.  I Kings 19: 4-6, NLT
I'm tired.  Tired of getting up at the crack of dawn every day to write and work endlessly on my writing ministry, while still wearing the roles of wife, mother, and employee.  There are days when I've simply had enough.
Elijah was also tired. After receiving the message Jezebel wanted to kill him after working tirelessly to prove to the Israelites God was the true God, he prayed for his life to be taken. Instead, God told Elijah to eat and rest so he could return to the mission he had given him.
If you find yourself burning out as you seek to write and publish, step away from it for awhile to rest, relax and rejuvenate. After you've had an opportunity to renew, return to your mission to write for the kingdom.
Sharing the journey,
Jeaninne